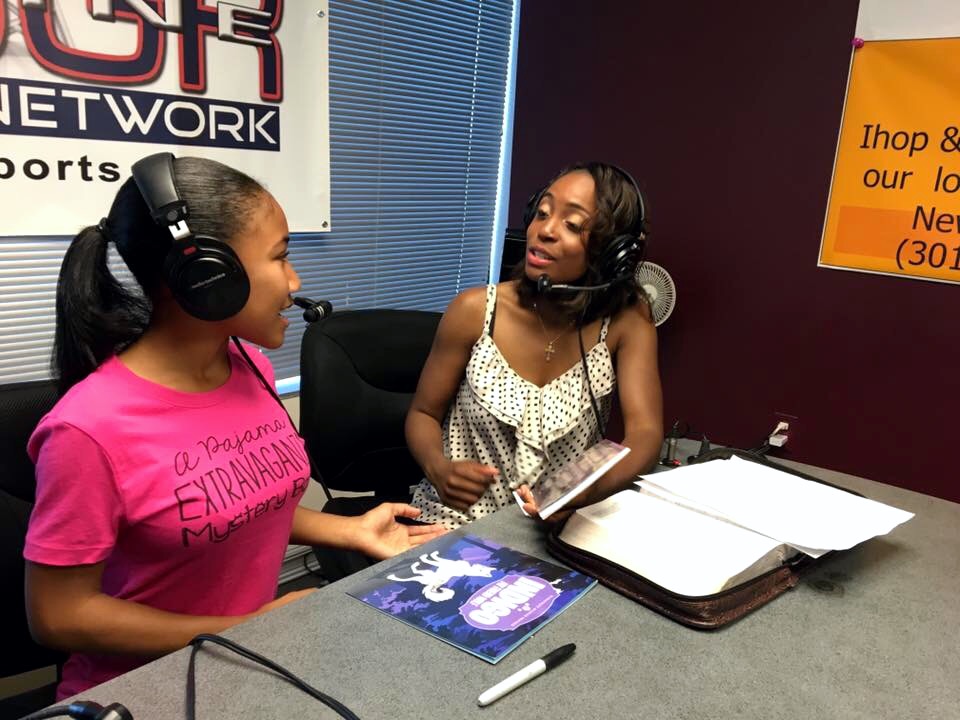 Live Radio Interview with WBGR, "The Chanel Monique Show"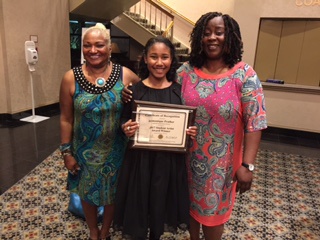 Author Wins PGCPS Student Artist Award. Left, Georgette Gregory, Principal at Ardmore
Elementary and Right, Patricia Eubanks, Board of Education, District 4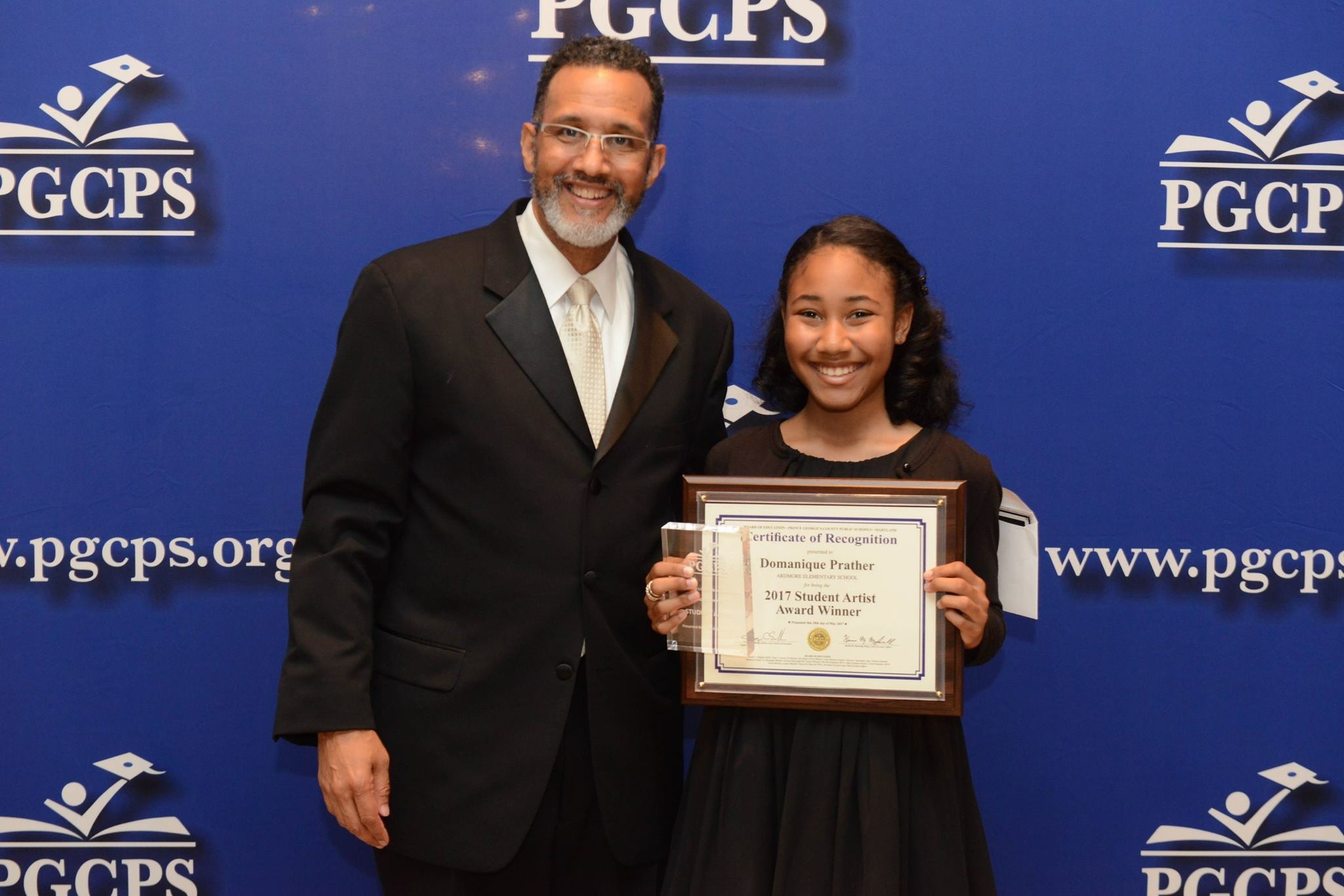 The Honorable Segun Eubanks, Board of Education Chair and author Domanique Prather at the Board Award Ceremony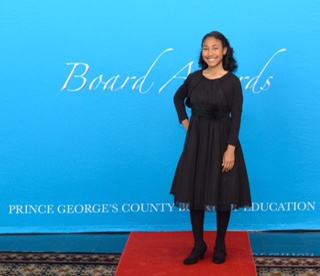 Red Carpet Event with Author at the PGCPS Board Award Ceremony May 18, 2017.
DOMANIQUE A. PRATHER

Student Artist Award with the Prince George's County School Board (Declared County Winner, 2017)
Book Signing at Barnes and Noble Bookstore September 17, 2016 1:00-4:00 pm
Book Launch Party (SCBWI online website) October 10 thru November 30, 2016
Book Signing at Barnes and Noble In New York, NY October 2016


Bowie, Maryland, resident and author Domanique Aujanae Prather wrote Indigo My Friend Wolf, (2013) and A Pajama Extravaganza Mystery, (2015). She lives with her mother, two brothers, and her two pet cats, Black Beauty and Black Panther.
Domanique held her first book reading and autograph session at her mother's book club. Her second book signing was at a local homeowner's association meeting. She also held a reading and signing at Ardmore Elementary when she was a fourth grader for the 2014-2015 school year. This year, she held her very first book launch party at the South Bowie Library in Bowie, MD. Domanique held her book signing for, A Pajama Extravaganza Mystery, at the Barnes and Noble bookstore in Bowie, MD. She has many upcoming events in her honor of her new book release this October thru January 2017. Look for the following events:

Domanique is a member of Society of Children's Book Writers & Illustrators (SCBWI), The Children Book Council (CBC), American Library Association (ALA), and Reader's Legacy social network. She has been inducted into the Ardmore National Honor Society, Prince George's County Talented and Gifted Program, and continues to earn the Principal Honors Award year after year.

She is an elegant, energetic, and quick-witted eleven-year-old that enjoys reading, writing, dancing, and singing.
Children experience Domanique's creativity and talent through her short stories and chapter books of fiction and nonfiction, which she uses to entertain her peers in the After Care program that she attends.